Writ of Habeas Corpus - 11.07
A conviction is not your destiny. If you or a loved on have been convicted of a crime, there is still hope. After a thorough investigation, a writ of habeas corpus might be able to overturn their conviction. Romy Kaplan has been successful in uncovering various Constitutional errors that have led to new trials being ordered by Courts of Appeal.
Deeply important to Kaplan is the right of individuals to challenge their conviction. Detained individuals are constitutionally owed the right to pursue their conviction in an appellate court of law. Kaplan petitions courts to grant individuals the opportunity to demand that evidence be produced regarding the legality of their detention. Kaplan has successfully won relief for clients in the form of sentence reduction, declarations of rights, and release from prison.
Romy Kaplan is here to help you defend yourself in criminal cases in Harris County, Fort Bend County, Montgomery County, Brazoria County, Galveston County, across the state of Texas and with federal cases.
How can Romy help?
Appeals: Writ of Habeas Corpus 11.07
When should you work with an attorney to file a writ of habeas corpus?
If someone you know is in prison and you need to find a way for them to come home, my office can help you file a writ of habeas corpus (11.07 in the Texas Code of Criminal Procedure).
Reasons why your loved one should file a Writ of Habeas Corpus:
An innocent person is in prison;
A convicted Defendant said they didn't do it;
A witness changed their story;
New evidence was found;
Evidence was withheld or suppressed;
Evidence should have been discovered by your trial attorney;
Errors with DNA or forensic evidence;
Procedural errors;
You are unhappy with your trial attorney's performance in trial;
You received incorrect legal advice;
Your trial attorney did not constitutionally prepare for trial;
Trial attorney's performance was constitutionally ineffective;
The trial did not go as planned;
The investigation was poorly handled;
Police misconduct;
Prosecutorial misconduct;
Junk science;
Double jeopardy violations;
Conflicts of interest were made apparent;
Unreasonable prison sentence;
Attorney/client communication issues led to a conviction
Why should you work with Romy Kaplan to file a Writ of Habeas Corpus?
Romy Kaplan helps clients accused of crimes in Houston (Harris County, Fort Bend County, Brazoria County, Montgomery County, Galveston County), the state of Texas and beyond.
A prior legal determination does not have to seal your fate. Whether discretionary or of right, an appeal challenges a previous court decision by directing that decision to a higher court for reconsideration.
Kaplan works closely with clients who are dissatisfied with decisions made by the lower courts and who seek to reverse parts or all of the determination. Kaplan files writs of habeas corpus to petition incarceration, enabling appellants to successfully dispute the legality of their confinement.
For assistance beginning the direct appeals process, filing an 11.07 writ of habeus corpus or expunging your criminal record, contact Attorney Romy B. Kaplan here.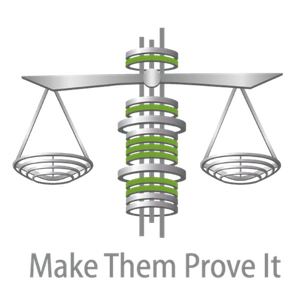 Contact Us
Romy B, Kaplan is ready to fight for you. Contact me today and I will make them prove it!